"SAFETY RECORD IS
A MATTER OF
PRIDE FOR US"
VIEW MORE
INTRODUCTION
ON-SITE ENVIRONMENTAL, INC., (OSE) is a Puerto Rico and US Virgin Islands based environmental services company committed to the environmental restoration of soils, groundwater and building contamination. For more than two and half decades, our main objective has been to eliminate contamination by using innovative environmental technology applications, which are environmentally safe and cost effective.

Since our beginning in November 1993, we have successfully completed numerous site investigations of soil, groundwater and building remediation projects .


VIEW MORE
SERVICES
Our practice is focused on its knowledge of site investigations, environmental restorations and related sciences. Our scope of services includes planning, investigations, analytical testing, consulting, permitting, engineering, design and construction phases.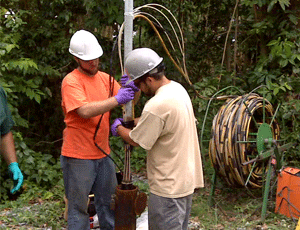 Soil & Groundwater
Remediation
In-situ Chemical Oxidation.
In-Situ Soil & Groundwater Remediation and Monitoring.
Bioremediation
Free Product Recovery Systems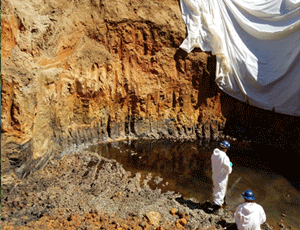 Underground Injection Control
Permitting and Compliance
Environmental Closure & Design
Sampling and Analysis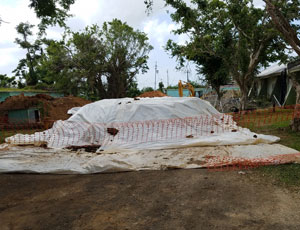 Waste Management
& Engineering
Solid Waste, Management & Waste Characterization
Health & Safety
Site Evaluation and Clean-up
Environmental Data Management
Hazardous and Non-Hazardous Waste Transportation and Disposal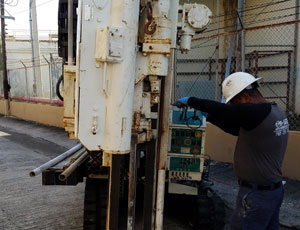 Site Investigation


Phase I & Phase II Environmental Assessments.
Drilling
Environmental Audits
Site Characterization
Sampling & Laboratory Analysis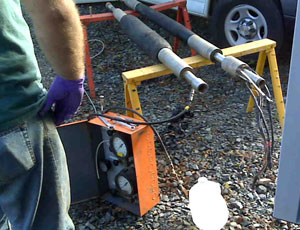 Management &
Pollution Control
Indoor Air Quality
Environmental Permitting
Landfill Closures and Post Closure Activities
Regulatory Compliance
Environmental Assessment
Community Relations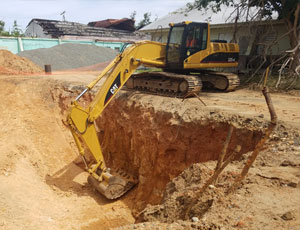 Tank Services


Removal, closure, installation, cleaning, and maintenance of Underground Storage Tanks (UST's)Above Storage Tanks (AST's)
Permitting and compliance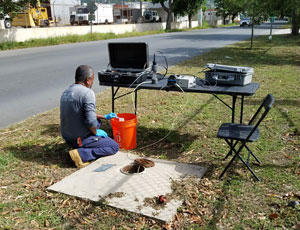 Risk Assessment &
RBCA Cleanups

Chemicals of Concern (COC's)
Site Specific Target Levels (SSTLs) for remediation.
Environmental, Ecological, Human Health Risk Assessment
Analytical Fate and Transport Model
Risk-Based Corrective Actions for Petroleum releases and Leaking Underground Storage Tanks(LUST) sites. (ASTM 1739)
Site Conceptual Model (potential exposure pathways), for site receptors
Natural Attenuation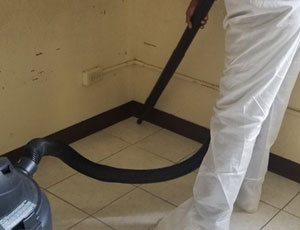 Mold Assessment &
Remediation
In-Situ Mold Remediation with Selective Micro® ultra-pure chlorine dioxide is revolutionizing the Mold Remediation industry
Chlorine dioxide has been around for years and has been utilized in water treatment for over 50 years and is a proven, acceptable and established green product
SMT's patented process delivers the purest chlorine dioxide simply by adding only water. It can be applied to houses, apartments, buildings, offices, theaters, hotels and casinos, schools, boats or any indoor contaminated area, reducing sanitation time, labor costs, hot water consumption and harmful chemicals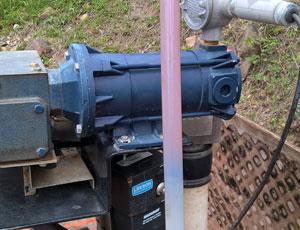 Free-Phase Product
Recovery
Installation, Operation and Monitoring of free-phase product recovery systems from monitoring wells
CLIENTS
On-Site Environmental, Inc. holds a strict trust confidentiality agreement between its clients. You will have full advantage of our working alliances (worldwide known and among the best in the industry) that enable us to develop and test a workable solution to permanently eliminate the contamination from your site in a timely and cost-effective manner without compromising safety.



VIEW MORE
WORKING ALLIANCE
OSE/CDM-Smith has worked an agreement with the United States Environmental Protection Agency (USEPA) for Design and Engineering Services (DES). OSE/CDM-Smith has performed various Remedial Investigation/Feasibility Studies at various Superfund Sites in Puerto Rico. OSE as Team Subcontractor, provides Geologists, Engineers, Scientists and Environmental Technicians experienced in environmental investigations, remediation and documentation. CDM-Smith under DES contract prepares remedial investigations and design for the USEPA, Region 2 at various
Superfund Sites in Puerto Rico.



Other works consists of locating and surveying installed monitoring wells, drilling, installation and purging of monitoring wells, collecting soil and groundwater samples and documentation, Site Specific Quality Assurance Project Plan, Site Specific Health and Safety Plan, GIS mapping and Oversight. Requirements such as quality assurance /quality control program are provided under on-site audits/inspections by EPA representatives. OSE furnishes highly experienced and qualified personnel, drilling equipment and supplies to support EPA Region II through the continuing Design and Services Contract Service Program in Puerto Rico and the U.S. Virgin Islands.
VIEW MORE
CONTACT
Vega Alta, Puerto Rico
North Coast Professional Village
Rd 693, Km. 12.9 Office #4
Sabana Ward, Sector Breñas
Vega Alta, PR 00692


Inquiries
For any inquiries, questions or commendations, please call: (787) 278-0563 or fill out the following form.


© 2019 by OnSite Environmental Inc. All Rights Reserved